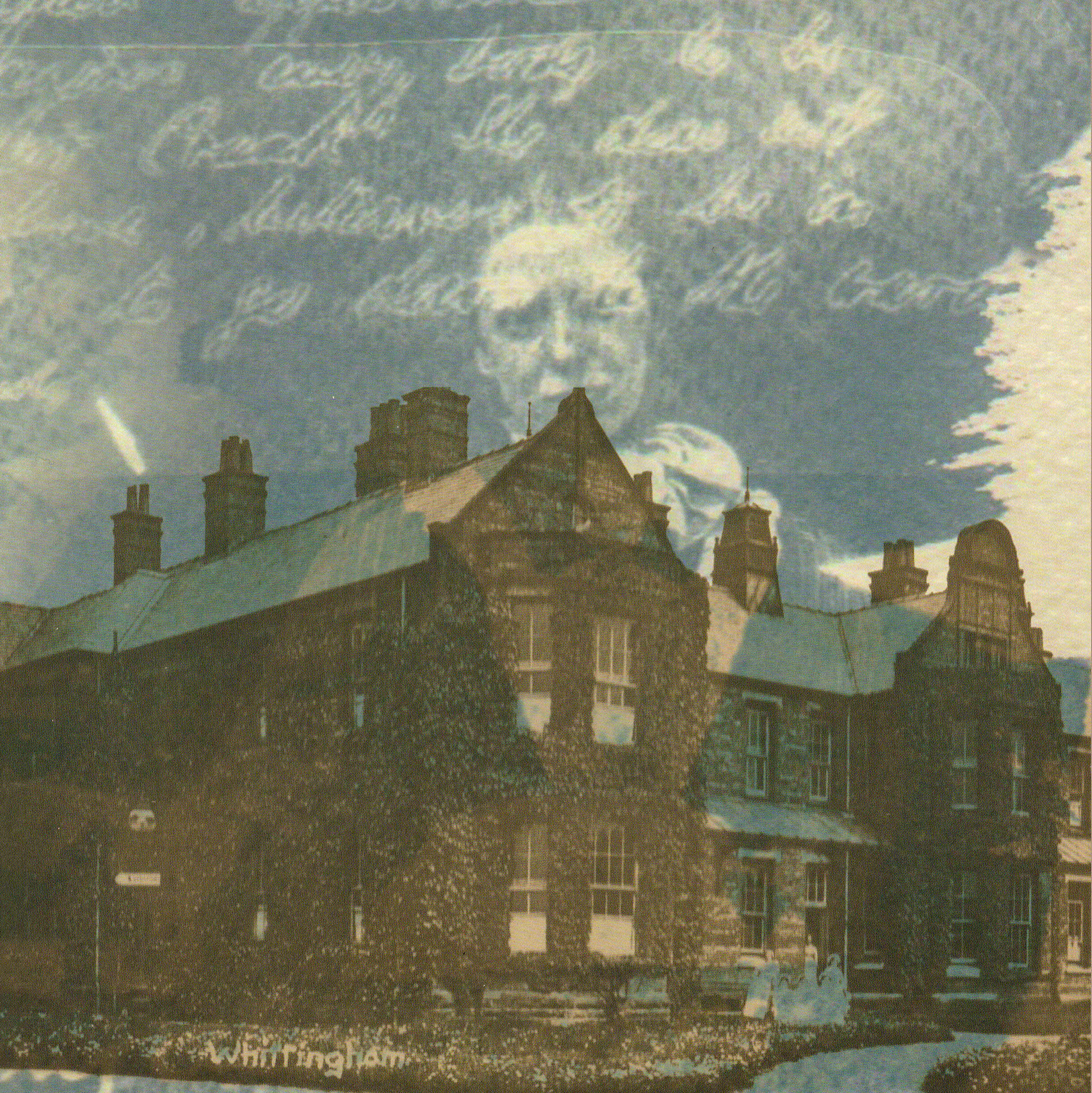 Whittingham Lives Association, a two-year funded arts and heritage project aimed to increase awareness and understanding of the history of a mental asylum and mental health care. By learning from the past, we hoped to think critically about care in the present and imagine better futures. The project brought together archivists and museum curators, social historians, and local history groups with NHS service users and staff, members of the public, and artists, creative writers, and musicians. We connected with other projects in the UK and abroad. The stories of individuals, drawn from historical records and photography, vividly brought the asylum past to life. They inspired creative responses, reminiscences, the revelation of personal experiences, and social, cultural, and historical observations about Whittingham. High points were our production of the play, Whittingham 1918 by Eric Northey, the premier of War Embers at the RNCM, a new choral work by Sasha-Johnson Manning inspired by Ivor Gurney's poetry, and the exhibition Whittingham Lives: Hidden Histories ? Alternative Futures at the Harris in Preston in 2018. Heritage Lottery Fund, Arts Council England, University of Central Lancashire, UNISON, local charities, Lancashire Care NHS Foundation Trust, Friends of Lancashire Archives, and members of the public provided funding.
How can people get involved?
The project ran actively between 2017-2019. Information about the project including our events, creative arts, writing, and music and historical research can be found on our website which will be relaunched soon. The Whittingham Hospital archive documents can be seen at Lancashire Records Office, Bow Lane, Preston.

How can people contact you remotely?