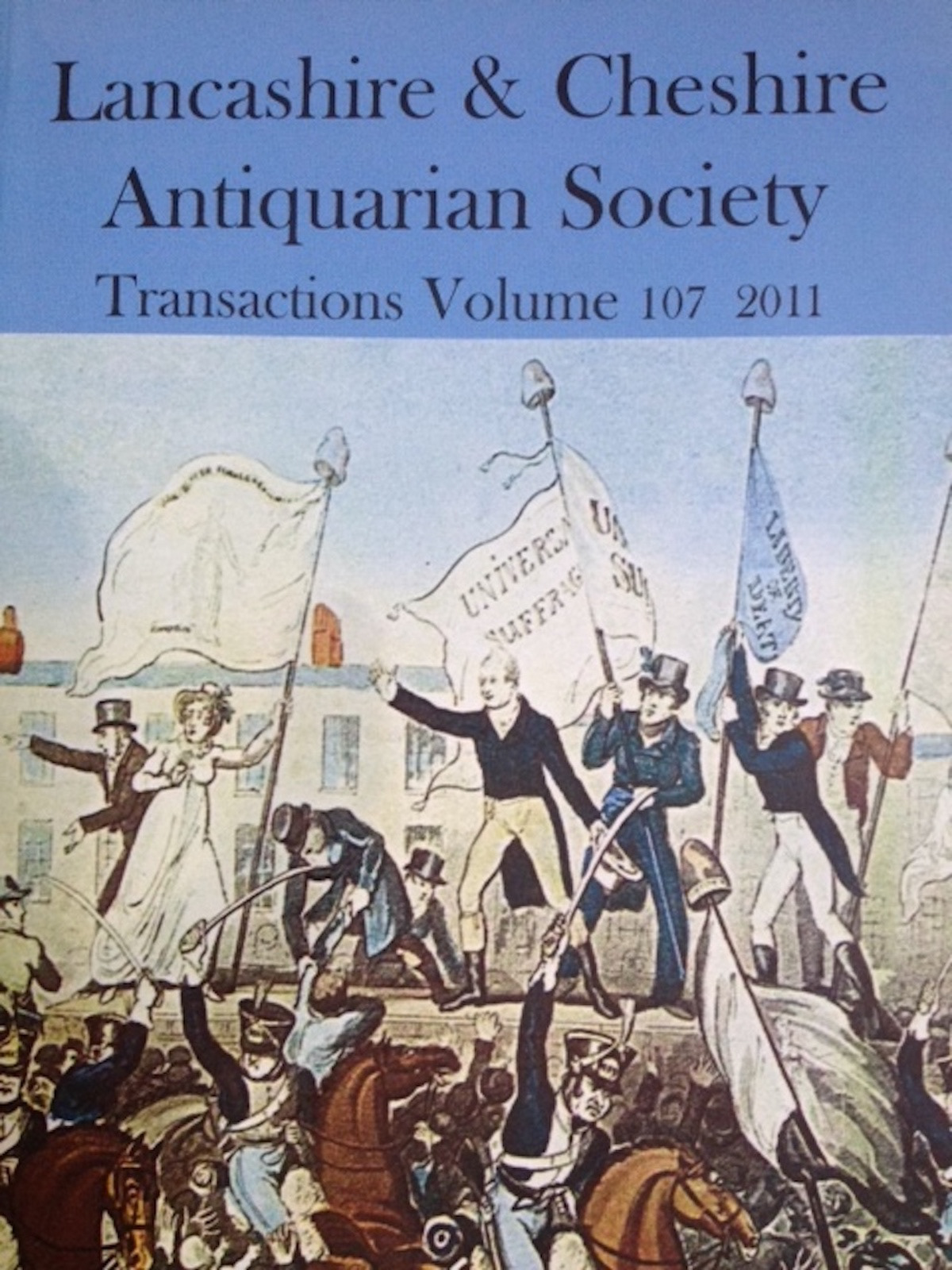 The Lancashire and Cheshire Antiquarian Society was founded in 1883 to promote the study of the history of Lancashire and Cheshire. Its sphere includes archaeology (both traditional and industrial), economic and social history, architecture and the arts, and folklore. Its range extends from antiquity to the more recent past. Although the Society is based on Manchester its studies and activities embrace the region. Membership is open to all individuals and societies who are interested in the various historical aspects of the two (pre-1974 reorganisation) Counties Palatine. 
The Society aims to make relevant new research available through its Transactions. Each volume consists of a selection of peer reviewed articles of scholarly and popular interest on all aspects of the history of our two counties, along with book reviews and reports of the Society's activities. The Society also aims to hold annual day schools, recent topics have included Manchester in the age of Mrs Gaskell, Roman archaeology in Wigan and Catholic history.
Early editions of Transactions are freely available online and more recent editions and offprints of individual articles can also be ordered online for a small charge, both via the website - 
www.landcas.org.uk
How can people get involved?
Membership of the Society is £18 p.a. for individual members (see website for other rates). Members receive copies of the Transactions and notification of day schools, visits and other events. The Editor welcomes contributions to the Transactions.
How can people contact you remotely?