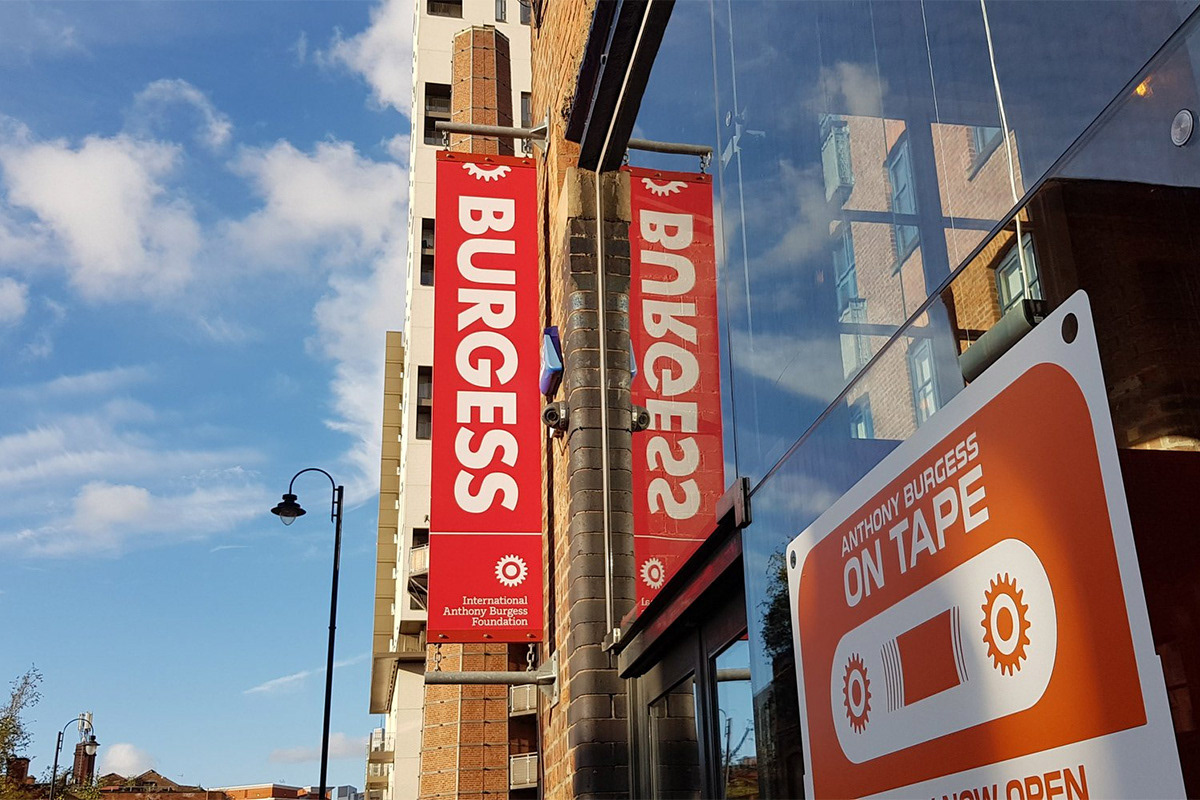 The International Anthony Burgess Foundation is an independent charity that supports educational and artistic work, as well as preserving and promoting the archive of the author Anthony Burgess, who was born and raised in Manchester.

Although best known for his novel A Clockwork Orange, Burgess wrote 33 novels and many works of non-fiction and journalism alongside over 250 musical works. The Burgess Foundation was established by Burgess's widow, Liana, to encourage engagement with Burgess's life and work.

The archive consists of books, photographs, music, audio, personal and business papers, furniture and other objects that belonged to Burgess and his family. It's a fascinating record of 20th Century writing life, documenting the breadth of Burgess's creative output, his eclectic tastes and interests, and his interaction with other major writers, film-makers, composers and artists. 

The archive is accessible to on-site researchers in a designated reading room. We also have a performance venue which we use to deliver a year-round programme of public events and activities, including concerts, readings, conferences, book launches, workshops, away-days, lectures, film screenings, discussions and in-conversation events. We are keen to provide a platform for new writing and music and present these works alongside pieces by Burgess.

How can people get involved?
Whether you're a life-long Burgess fan or know very little about his work, we have plenty of ways to get involved. You may like to explore our archive, attend one of the many events at the Foundation, or visit our exhibitions. And once it's open again, drop into our café to work, read or have lunch. During lockdown, we're running online exhibitions and are forever revealing new insights from our archive across our social media and on our blog. We even run book competitions on Twitter. Most of all, chat to us, either in person or more likely online.
How can people contact you remotely?