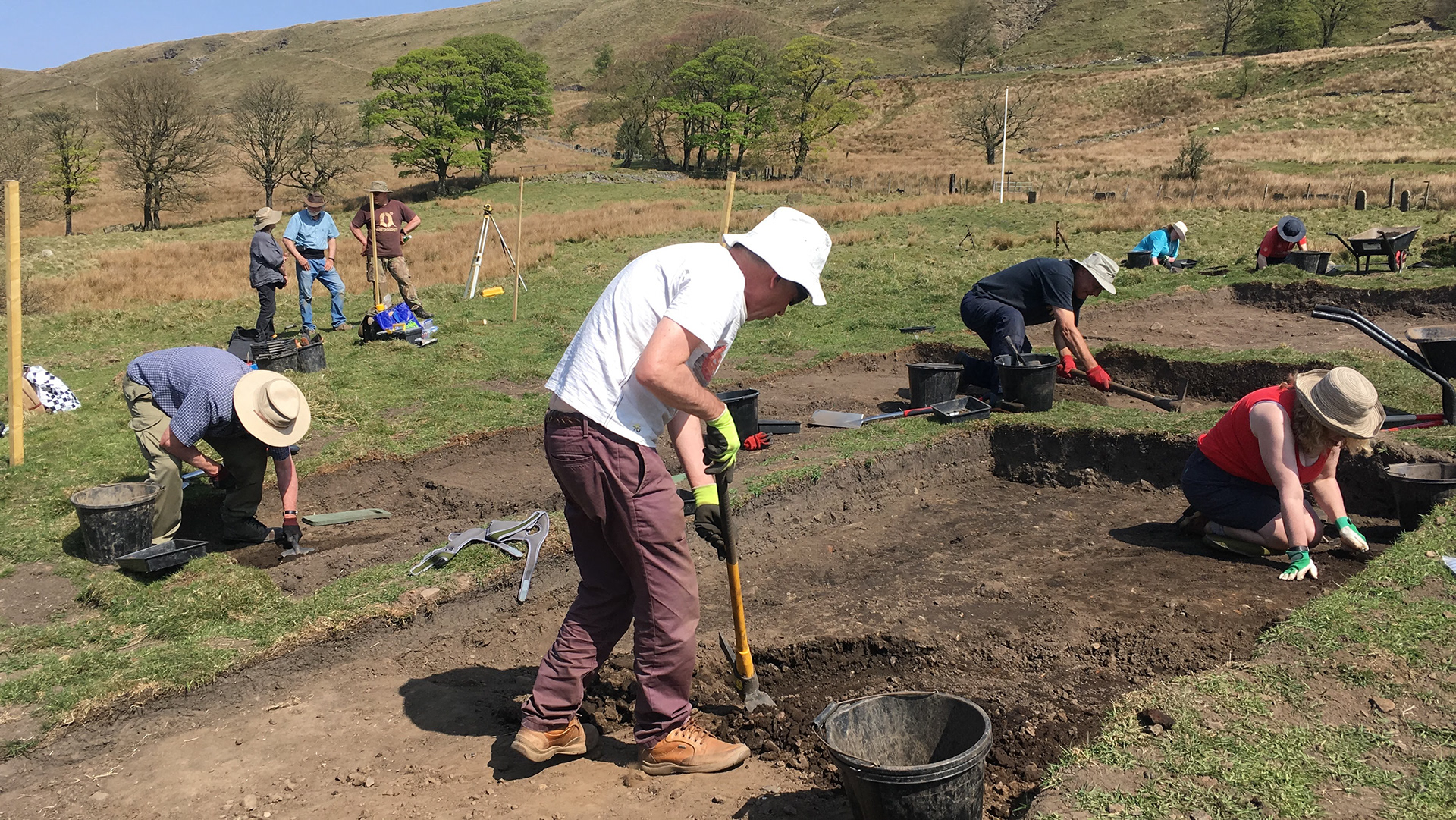 Holcombe Moor Heritage Group is an independent organisation dedicated to researching, documenting and communicating the history of the Holcombe area, near Bury. Each year we run an archaeological excavation, each winter we hold a series of public talks with invited external speakers, and we conduct ongoing research in various libraries, archives and depositories, all of which contribute to our overall aim. We share our work by having information stands at local events and giving talks for other organisations. We produce a newsletter about our work each quarter and have three other publications about the history of the Holcombe valley. 
We are currently excavating a medieval iron working site in the Holcombe valley (although this project is currently on hold due to the Corona virus pandemic).  

We have a website with all our current and past projects on it, including our dig, a memories project, a walls and boundaries survey in the Holcombe valley and a new project plotting the 1850 Tithe map onto a modern day map, showing most of the assets of the Tithe schedule. 
https://www.holcombemoorheritagegroup.org/
How can people get involved?
By becoming a member, then being able to join us on our digs and on research trips to archives and libraries. People could attend our winter talks, view our website, purchase our publications or follow us on social media.
How can people contact you remotely?