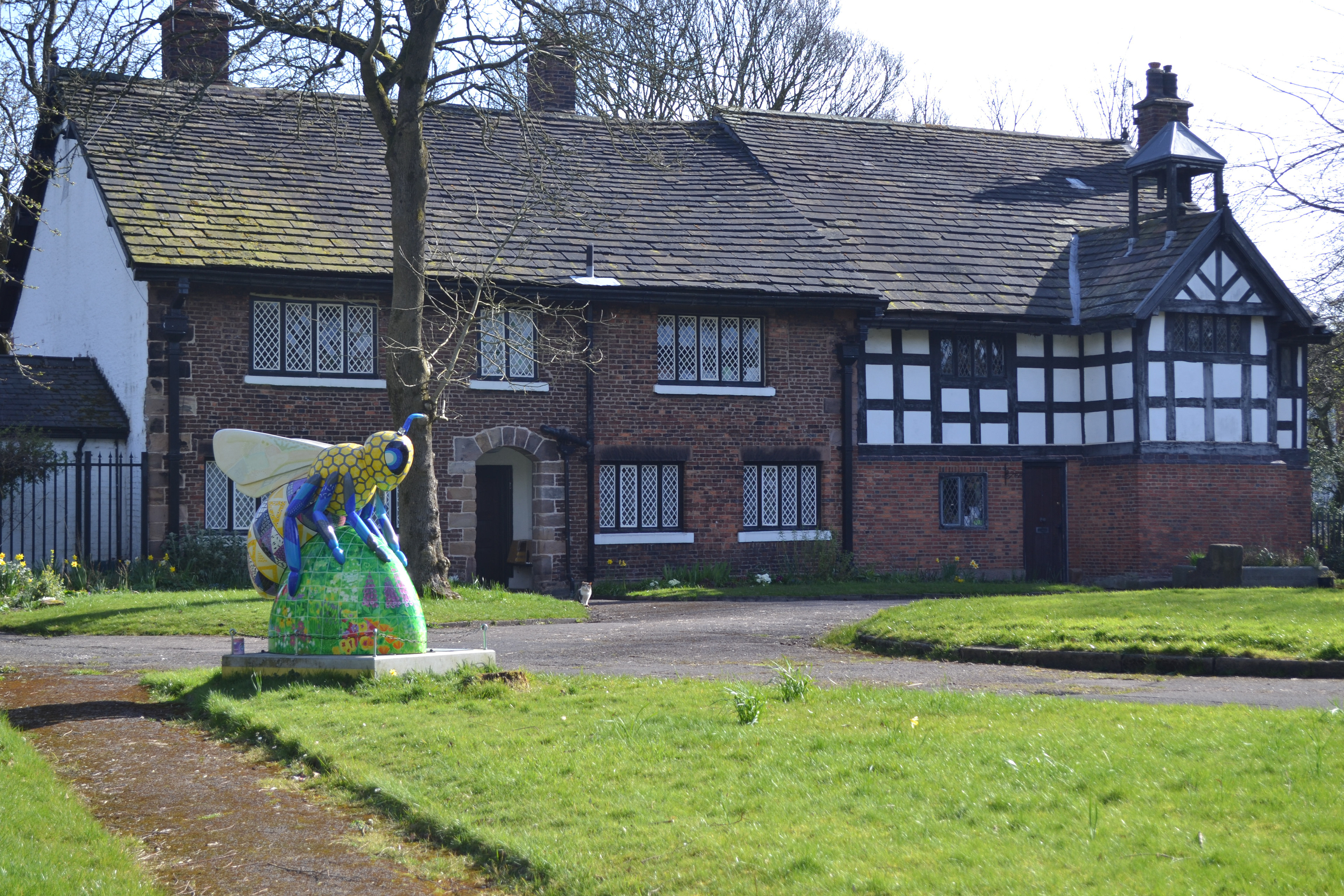 The aim of Clayton Hall Living History Museum (registered charity 1155379) is to preserve and protect Clayton Hall in East Manchester together with its moated surrounds as a heritage centre for the public benefit.

We offer regular free public open days throughout the year which include hands-on activities and dressing-up in the Victorian and Tudor Rooms, and history talks about the Hall and its owners including the famous philanthropist, Humphrey Chetham. Our Memories Room has a large local history collection and we host various temporary exhibitions of local interest.

Our tea room is situated in the Tudor section of the Hall and serves refreshments and light lunches on public open days and afternoons teas by prior booking on specific dates through the year.

Private group or school visits can be booked via our website and refreshments or a light lunch can be arranged in advance.

Our popular seasonal activities include Summer, Halloween and Christmas family events.
Clayton Hall is owned by Manchester City Council and managed entirely by volunteer members of the Friends of Clayton Park. 
In 2018, the Friends of Clayton Park were proud to receive the Queen's Award for Voluntary Service, which is the equivalent of an MBE for volunteers.

How can people get involved? 
We have various volunteering opportunities covering museum duties, cleaning and simple maintenance, gardening and grounds maintenance. New members are always welcome. Email enquiries can be made via our website through 
info@claytonhall.org
How can people contact you remotely? 
Twitter: @claytonhallUK
Instagram: @Clayton_hall_mcr