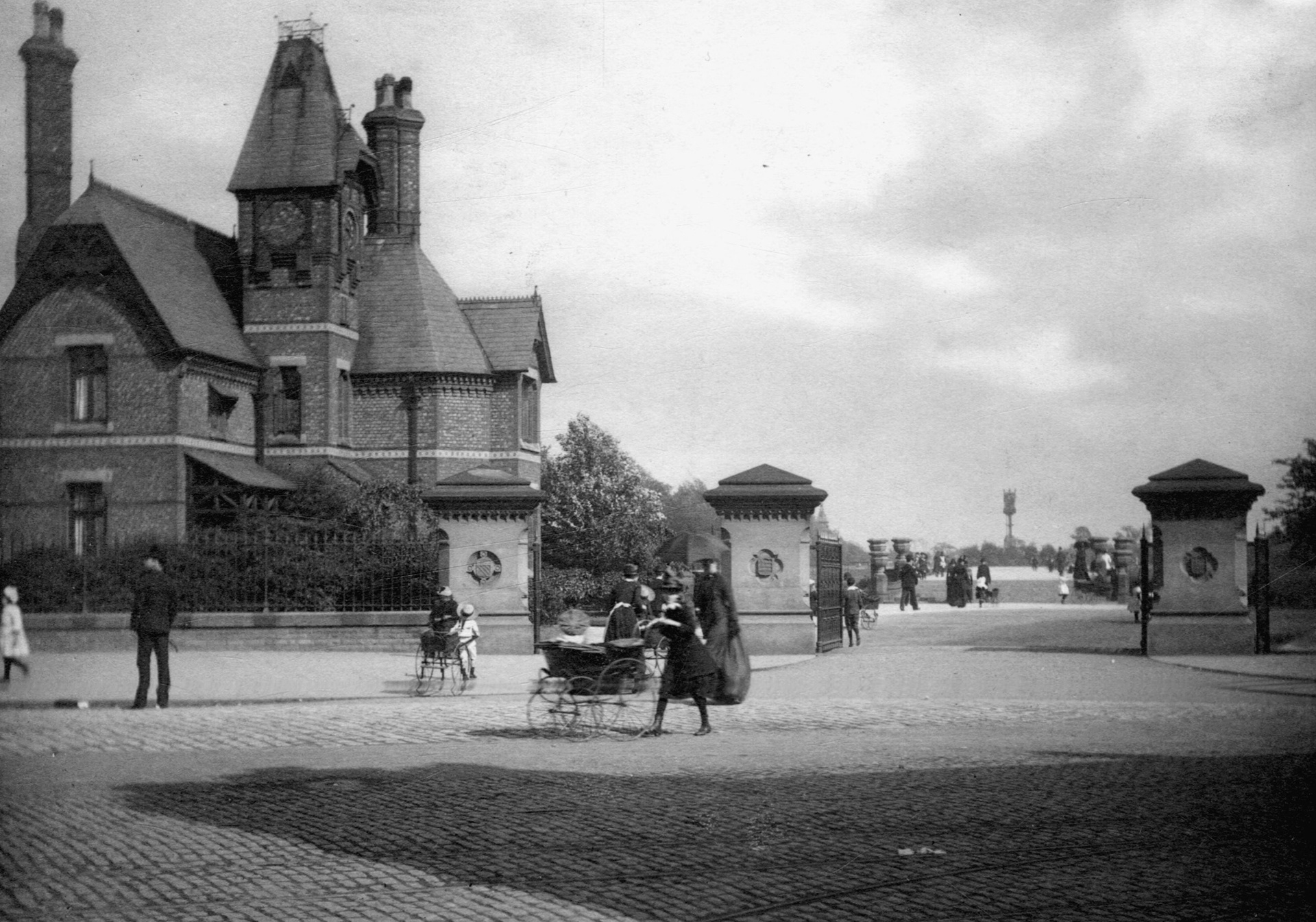 The Alexandra Park Heritage group members are all volunteers supported by the Park's engagement officer, John Keys. The group researches the park's history with help from archives+ and local historians and with oral histories and photos from park users. 
We are researching ?Protest in the Park? and the struggle for the right to use the parks as places for protest .We hope to have a memorial to all who have protested in the park soon. 
We are also working with researchers from Manchester Metropolitan University on the History of Sport in the park and we want more stories of park user's experiences of sport in the park. 
When it is open, we are in Chorlton Lodge Information Centre in the park the on the 1st Sunday of every month We welcome visitors, show them the resources in the Lodge and take any information that the visitor may wish to share.
We also lead small groups on a guided walk of the park 
The park is 150 years old this year and the planned celebrations of this are currently on hold. 
We welcome new members.
We have produced a book, "Alexandra Park Manchester. A people's Park from 1870".
The book is on sale in Chorlton Lodge in the park, in Chorlton and Central Libraries, 
Chorlton Book shop and Waterstones (Deansgate branch only).
All money from the book sales goes to the park.
How can people get involved?
Contact John Keys, Aleandra Park Engagement officer